How we approached the Genentech Chimes Clinical Trial videos
Note# 29
NorthStarr Media Group's role: Director/Producer
THE GOAL
The goal of this project is to inform the public about what can be expected if they participate in Genentech's Chimes Clinical Trial. These videos are both in English and Spanish. The content is a step-by-step account of how the Lumbar Puncture better known as a spinal tap will be conducted for this clinical trial study. The ultimate goal is to monitor how the drug Ocrelizumab(Oh Cra Liz Oh Mab) will perform in Black and Latino patients with RMS or Relapsing Multiple Sclerosis. The focus is primarily on if there are any changes to nerve function in these patients. This will be done by the sub-study team studying the Cerebrospinal Fluid (CSF) that surrounds the brain.
SET DESIGN
We were challenged with creating an environment that gave the feel of a doctor's office or clinic. Our approach started with researching Doctor's offices, originally we couldn't find a clinic that had the flexibility of a Doctor's office and an examination room that was appealing to us. In the end, we found a location that can be converted into four different scenes: a doctor's office, an exam room, and two different home looks, one that connects with the Black community and another one that has a Latin feel. The set design team's research, talent, and creativity made this visually possible.
EDITING & GRAPHIC APPROACH 
The scripts are written so that there is a combination of the doctors and patients appearing on the camera coupled with graphics and B-roll (shots that assist with what is being spoken about). The Spanish version of the video is more graphic and voice-over heavy than the English cut, this rendition relies more on the performances addressing the camera and corresponding B-roll.
Slide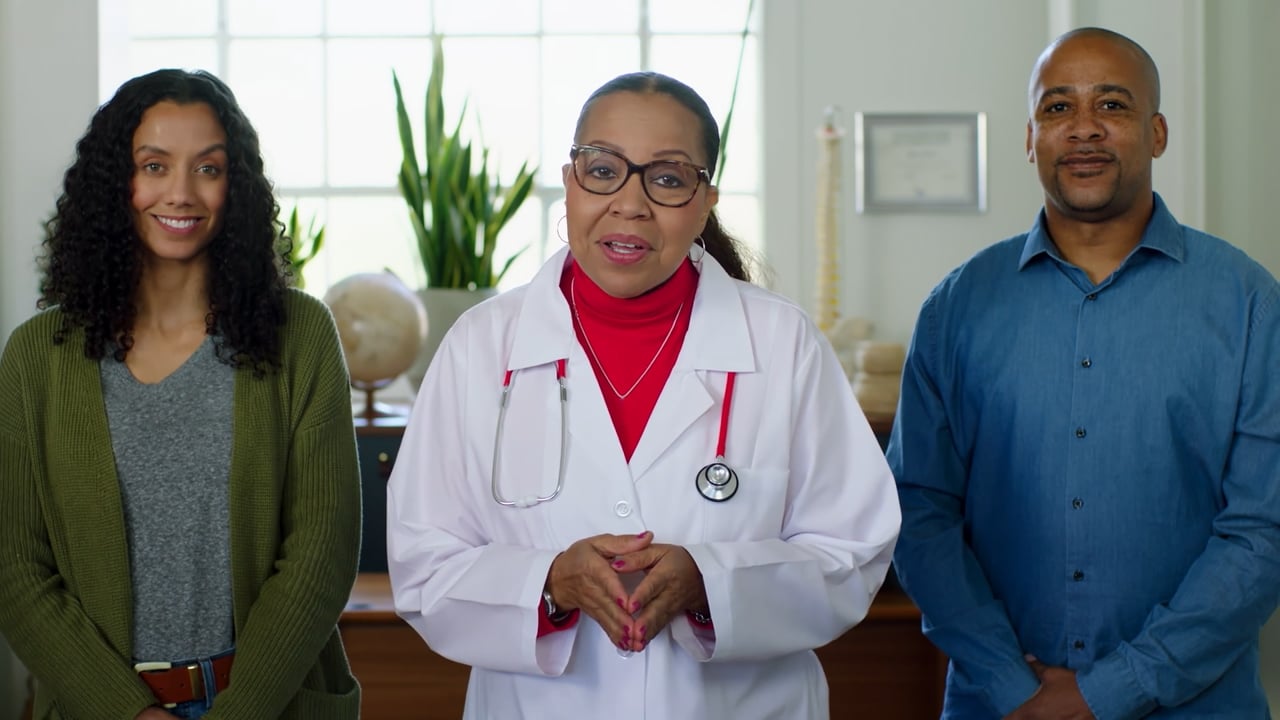 Slide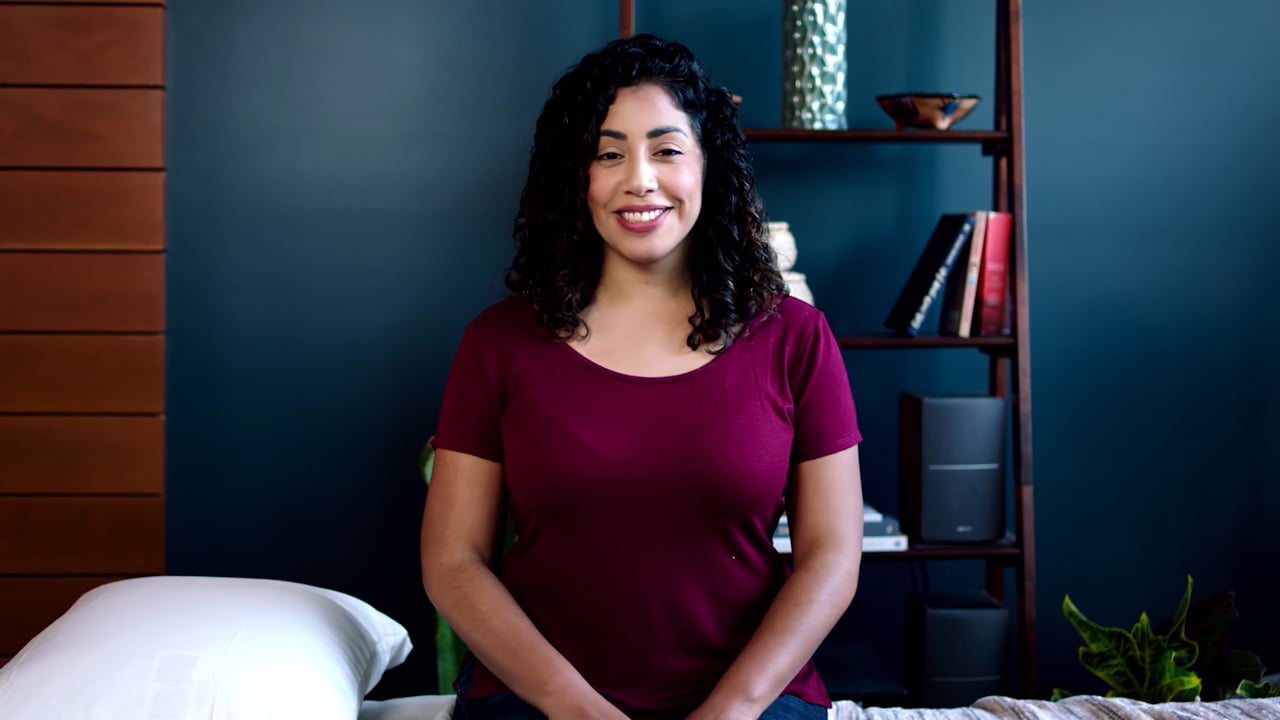 CONCLUSION
The ultimate goal with this style of video is to be as vision and expository as possible. This is extremely important when dealing with a topic as important as the health of people. This production was sure to provide what one can expect when participating in this clinical trial. We wanted the information to be direct. There are some projects that we produce that are more encoded and or subliminal. However, we wanted the viewing audience to have a strong understanding of the overall process. This includes how the study is conducted at the doctor's office as well as what is possible once they return home. Insight is provided on what can be expected and how people should take care of themselves post the spinal tap.